The Clams were born out of a casual friendship that developed between two songwriters in Lakewood, New Jersey. Rich Gelbstein And Gary Applegate would get together occasionally to compare notes on songwriting. Applegate had been a veteran of a dozen garage bands and so when Richie needed a band to do some recording, Gary volunteered to put one together.
He was hesitant to ask his long time partner, Dave Anderson, having just broken up yet another of their many bands. But Dave was willing and after hearing from Gary about Richie's project, went to see Gelb and got on board.
Dave and Gary's long partnership deserves a webpage of it's own, going back to 1964 when they formed their first band in the eighth grade. No one I can find remembers the name of that band but I will briefly run through a history of their pre-clam bands.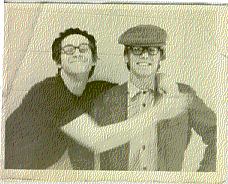 Dave and Gary circa 1967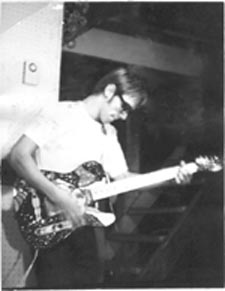 Gary with Dave's '65 telecaster
That eighth grade band gave way to a collection of three bands that shared members and played together at the local "hullabaloo" clubs and High School/Church teen dances. Together they were the "Sons of Alexander".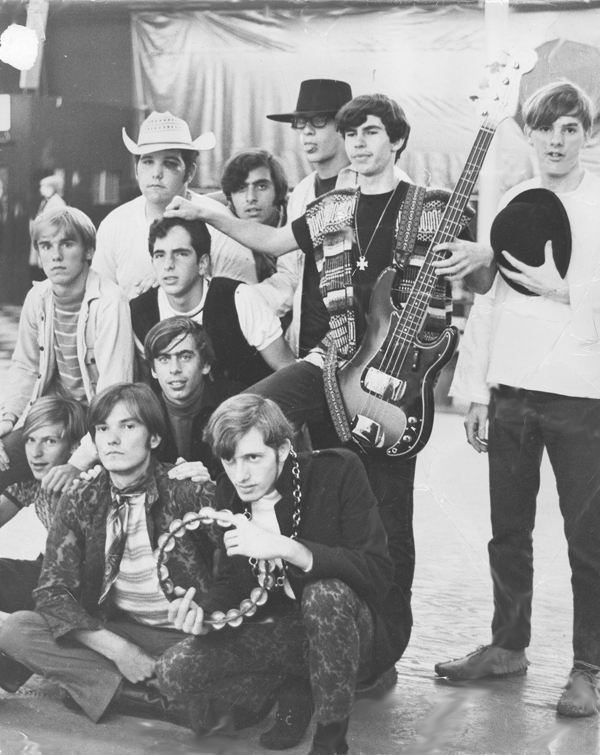 "the sons of alexander"(Gary second row left next to Ron Contreras,Mario in front of Ron, Dave in back with matador hat)
Dave's band was "blues arc", a cream-Hendrix-blue cheer type power trio. Gary's was"wildfire", a traffic-doors-spooky tooth kind of band. Playing keyboard for "wildfire" was Mario Cicerello, who appears over and over again in the clam's story.
from left to right,first row, Johnny Ettinghaus(later an Allright Brother), Mark Pavlov, Eddie Keeney. 2nd row; Gary Applegate, Ron Contraras,(Mario right in front of him). Standing; Joe Schulman (Gray on Gray), Steve Greenberg,Dave Anderson, Bobby Reese, Jimmy Vavra
New found pictures from Charlie Thompson and Ed Manion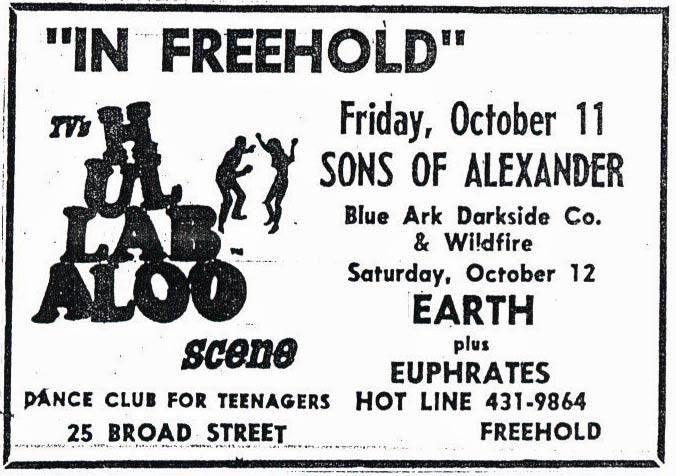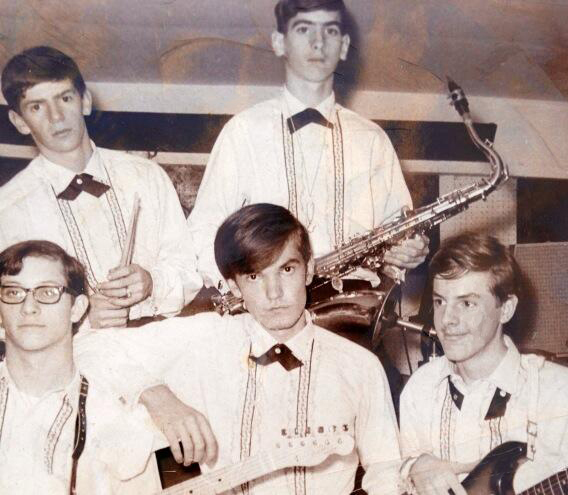 That's future E-Streeter Ed Manion in the picture of the pre "sons" Darkside.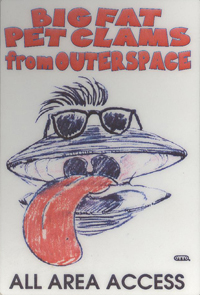 all area access