Hilly had assumed the role in New York as sort of the God-Father of new-wave/punkrock in the east village. He personally seemed more fond of country music and novelty songs, but a host of major bands had come through his club in the preceding two years. Bands as diverse as the ramones, blondie, devo, the b-52s, Patti Smith, Television, and the dead boys, had used the crowded dirty stage at CB's as a crucible with which to forge a new sound and attitude. Hilly had had a successful record, "live at CBGB", featuring breaking acts like Robert Hazard and Mink Deville, the previous year and he was ready to do another one. This is the record he was talking to the Pets about that audition Monday in 1978.
From getting axed at the pony in Jersey, to making a record in New York in the same week; the Clams were stunned. Within weeks Hilly was managing them. Gelb had broken free of his"NEW YORK PRODUCERS". Jack Cortes was demoted to road manager. (This was the beginning of some shabby treatment for Jack and other local friends who devoted time and energy to help out the band. The Clams would later pay a price for these decisions, but at the time...)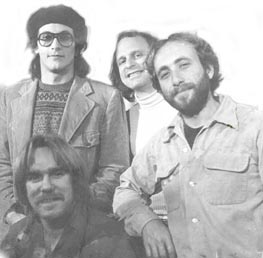 CBGB gave the band a chance to record weekly if not daily. They took every advantage of it. There are at least fifty quality demos recorded in those first few months under Hilly. Even an old pro like Hilly was surprised at the output of material produced by Applegate/Gelbstein, Applegate/Anderson, and the three of them together.