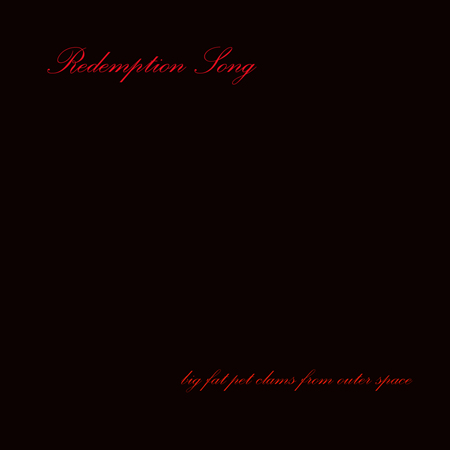 This project went through several very different stages. It began with just two Clams and soon had three. For a brief while the whole current band including Dave got on board. But it ended up with the original three and a prodigal's return There were also some very specific time periods involved. As I do the notes for each tune I will try to remember to place it in the period of its creation (i.e. "John Milton In Hell" which begins the album; was one of the last songs recorded.) Since the notes will be in the order of the songs on the recording, the story of the record may seem slightly confusing... bear with me.

JOHN MILTON IN HELL

This began as a basic track in Richie's home studio. He laid down the vocal, some vague harmony, and the Bo Diddley acoustic guitar. (During the recording of this album which started in Applegate's studio; Richie set up his own gear to save the half mile trip to Gary's house. And to record some solo material) Gary added electric piano and began to hear overtones of "Graceland" so he added that exuberant bass. He and Mario then synched the horn section. Dave was supposed to do the guitar, but when he didn't show, Gary added one himself. After Al Spero re-appeared; this is one of the tracks he added percussion on. When they couldn't put together a team of Clamette singers; Gary added the harmonies and the song was complete. This was the eighth or ninth track completed for the recording. It was the first or second track to begin at Richie's.

REDEMPTION SONG

Written as the fifth or sixth new song for this album (I say "new" because there are three very old tunes here) this was originally intended as the ending track. Which would be normal, the title track ends the album. But early on, it was moved to the beginning (I'll explain later) and eventually got bumped when the guys wanted "Milton" to lead off. Richie on piano and vocal, Mario on vocal and organ, Gary on acoustic guitar, bass, piano, strings, drums, background vocals, and just about everything else you hear. Dave plays the searing lead in the fade. And later Al Spero added a drum track and a conga track. That makes this the first recording containing the four original Clams in twenty–eight years. It began during the period when only Richie and Gary were recording; joined shortly by Mario. There is an interesting story about this lyric. Gary wrote and gave it to Gelbstein (with the opening melody line) and explained its reference to "Redemption Song". He specifically said "Marley's "Redemption Song," you know." And Gelb answered "Of course I do." But he had never heard "Redemption Song". He wrote the song anyway and Gary was very happy about how he had woven touches of Marley in his melody. It is, after all, a song about a song. A couple of years later, in Russia of all places, while watching the end of "I Am Legend"; he heard Marley's song. It was only then he realized how good a job he'd done. He really didn't know what Gary was shooting for until that moment on the Baltic Sea. But Gelb will always answer "of course I do." if he thinks it will make you go away.

ABSOLUTION

The first song recorded for this project; the original title track. Gelb on piano and lead vocal; Gary on piano and everything else you hear. This is how they started, in Gary's studio down to just two men again (see "THE STORY OF MY LIFE) working on what was to be some very dark music. The next few tracks on the album were recorded in the order they appear. If you were to start the disc on "Absolution" and let it play through "I'm Sorry", you would be hearing the original songs in the order they were recorded. (That is not entirely true, but I will explain that later as well.)

A WAY YOU'LL NEVER BE

Done shortly after "Absolution", this song made Applegate and Gelbstein realize that they had something going here. Mario soon joined; you can hear his background singing here. The instrumentation is the same as the previous track.

UNFORGIVEN

The same instrumentation as before except now Mario is adding a third piano, that cool bluesy organ, and some of the strings. This is as dark a song as has ever been written by anyone. You can see what I mean about the original concept of the record; these three songs are very grim pieces of music. Fortunately, "Redemption Song" was recorded next and the project began to lighten up. (Again remember "Redemption Song" is about brain cancer and yet it seems happy compared to the songs that started the project.)

TWO STORIES DOWN

Most of this track was recorded a year before "Absolution" was even written. It was done for Gary's follow-up to his first solo record. When he scrapped that idea in favor of "GRAY ON GRAY"; this now homeless track was shelved. As this record took shape he dusted it off, erased his vocal and added Gelb's. This song was originally written in 1980 as a companion piece to "Revisions of Johanna". Gary on everything but lead vocal.

I'M SORRY

With five songs more or less completed, Richie and Gary realized they had an actual record here and began to look for ways to finish it. There was a track done at Damian Cordisco's studio that had never been used. It had a great drum track by Brian, but only a scratch vocal and no guitar. Gary tweaked it and added a guitar and harmonies. Much later as this thing neared completion Mario and Gary added horn tracks. This song was originally intended for "O.L.P.B." and was recorded in maybe 2003. This was the sixth and final track finished in the first stage of this recording. Soon things would change.

THE FALL OF ROME

Like "Milton" this song began at Richie's studio and came to Gary by email. It was one of the last (if not the last) songs finished, but it was started midway through, maybe summer of 2009. Dave plays acoustic slide guitar. Mario plays organ and synth. Richie is on piano. Al plays drums and bongos. Gary plays synth, acoustic and electric guitar, bass, drums (with Al), and background vocals. Anything else you may hear in the track is probably him as well. Gelb originally heard this as sort of a prewar German "Cabaret " type song (think "Whiskey Bar" by the Doors). Gary obviously heard something different. This is the second song since 1981 to have all four original Clams on it.

FAMILY ALBUM

Working with Gary and with advice from his son and Brian Buckelew, Gelb set up a simple digital studio in his home. This allowed him to write and record and then email tracks to Gary. This song was actually laid down verse by verse and joined together by Gary. When Dave never came to add a lead, Gary again filled in. This is in the third stage of the album nearing the end when it was down to Gelb and Gary and sometimes Mario. And Al. There is a version of this song Gary mixed with Mo's organ really up front, it makes it very different. Very "Whiskey Train". This lyric goes back to the red notebook days, it's an actual poem, which made it difficult for Richie to score… this was like his third attempt to make it a song and the new technology he had made it happen. The ending phase of this album followed this basic model; Richie doing basic tracks in his studio; Gary finishing them in his.

Denise Pecoraro provided the photograph mentioned in this song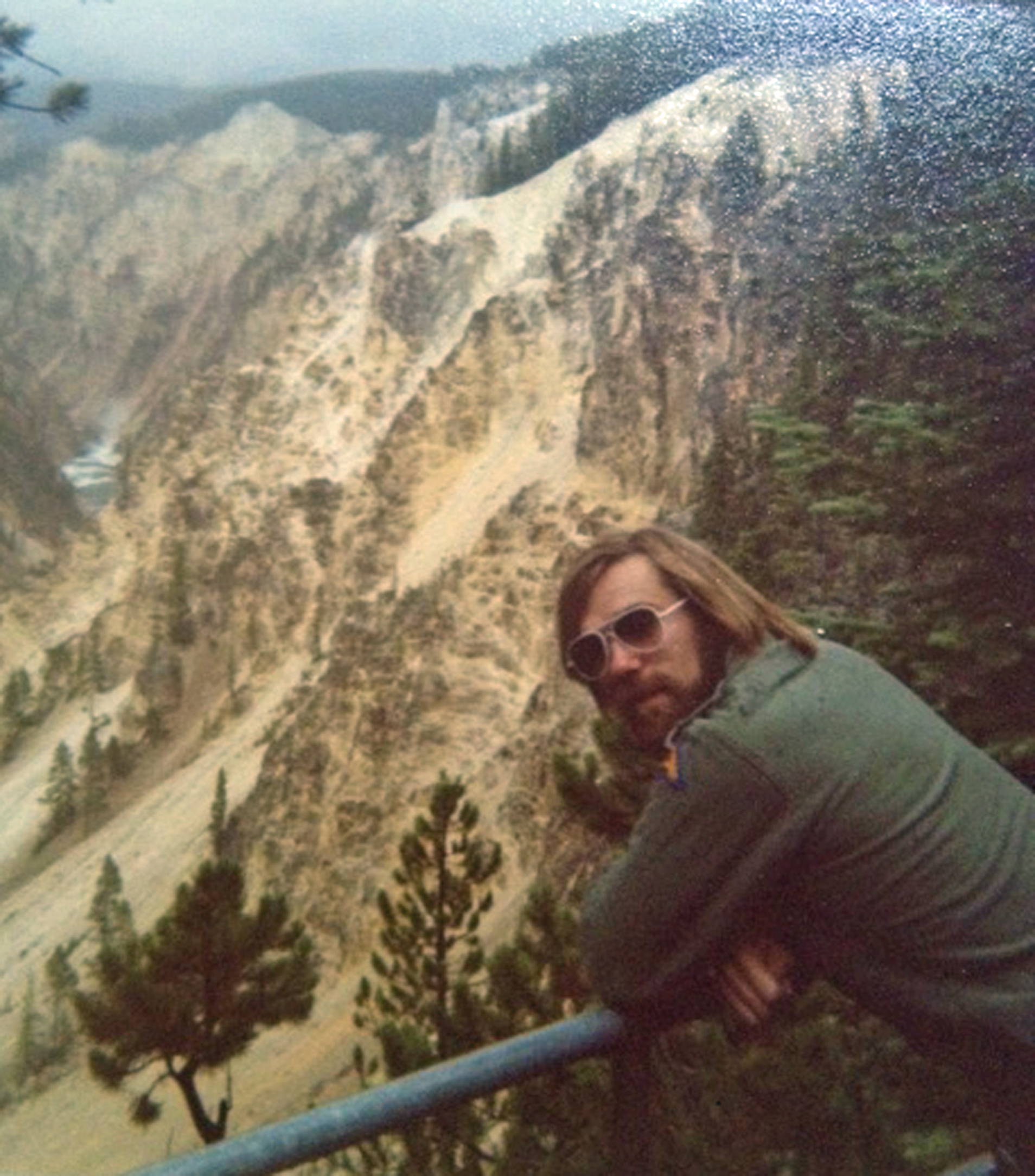 Not locked away any more.
REOCCURRING DREAM
An actual dream Gary had and remembered long enough to write down and email to Gelb who put it to music. This coincided with Brian and Dave coming to Gary's to record an old Magpie tune as a eulogy for Steve Greenburg. Richie knew about the session and "accidentally" dropped in to listen. His real plan was to get Dave and Brian to record the new song. This did not go as he'd planned. Dave and Brian rewrote his music into an entirely new song. Later Mario added his part. This marked the beginning of the second stage of this project; when Dave's towering influence briefly dominated the music. Dave on Rickenbacker twelve and line six sitar. Gary is on fretless bass, and synth sitar. Mario is on keys, Brian on percussion and the opening monologue done with his cell phone. This is one of only two songs here with the traditional (for fifteen years) Clam lineup.
IT'S ALL TRUE
Started in Gelb's studio; Gary wasn't happy with the middle part. Dave and Mario re-wrote that bridge. Dave, however, is not on the recording. Mario and Gary do the background vocals. Al and Gary do the drums. Gary plays the guitars and bass. Mo and Gelb play piano.
ODD MAN OUT
After the May 2009 session that yielded "Reoccurring Dream"; Dave flirted with the idea of some kind of solo project. He also became involved with the re-release of "THE PET CLAMS", and spent quite a bit of time working with Gary in the studio. Gary used the off time from those sessions to get some Anderson guitar on "REDEMPTION SONG". Sort of "Here, listen to this what would you play here?" Dave was briefly enamored of Jeff Beck's current style of playing and that interest invigorated his own playing. Unfortunately for this record, most of that period of re-energy on Anderson's part went into the Handshake record and a few solo recordings. This is one of those solo songs. It's the other song that contains the five classic (90's) Clams. Dave is on guitar and vocals, Gary on bass, Brian on drums, Mario on organ. As the months went by, Dave cooled on the solo project and left this song about 90% finished. Gary was looking to finish this project, and he thought a guitar based song would break up the sound of what was primarily a keyboard sounding collection. He also hated to waste a drum track from Brian. He tried enticing Dave to finish by offering recorded dummy tracks for Anderson to consider. (One, a McGuinn raga rock solo between verses, ala "Have You Seen Her Face", was according to Dave, an "interesting" idea.) Gary finally put on just a basic finger picked twelve, and was satisfied. He asked Anderson if he could use the tracks and Dave said okay. Eventually Richie added some really background vocal and it was done. This song goes back to 1980. It was one of the "Ten Song Tape" songs. It's the only real Anderson/ Applegate piece here.
THE VOICES IN MY HEAD
A lyric that had been floating around for maybe fifteen years, Richie finally put it to music and laid down the basic track at his house and sent it to Gary in pieces. Gary put them together and added guitar and bass. Mario added the two synth tracks. The piano/organ is Gelb on the original basic track. Al added conga. Gary added some more background singing to Richie's original harmonies. This is one of the last songs started on the record.
RICHARD GELBSTEIN'S 115TH DREAM
Within hours after "Reoccurring Dream" was recorded, Gelbstein began pushing Gary to record his original version of the song. Eventually he came to Gary's and laid it down solo. Gary then had Mo come over and redo his keyboards and that is what you hear here. This is one of only two Pet Clam recordings on which Gary doesn't play some kind of instrument. The other is "You Go Ahead" from "MY TRUE STORY". Gary actually thought that Richie had a clever idea here. Not only does "Reoccurring Dream" re-occur at the end of that song… but it reappears under a different title a little later on the record.
REQUIEM
It's hard to write anything about a song whose topic is a double murder suicide committed by a friend. This incident had a profound effect on Applegate and may explain some of the darkness that pervades "REDEMPTION SONG". The first songs written for this piece were in the shadow of a personal family crisis Gary lived through. Then came the death of Steven Greenberg, and as the recording was almost done this horror changed everything. Gary on guitar and bass and bass piano. Mario on piano. Dave on lead guitar. Al Spero on drums. Gelb on piano and vocal and on the string piece that separates the verses and ends the song. The basic track done at Richie's and the rest done at Applegate's. The dueling orchestrations at the end are Mo and Gary riffing off Richie's strings. This is the third song to contain the four original Clams (plus Mo).
REFLECTIONS ON MITCH RYDER'S "JENNY TAKE A RIDE"
An old (1979) cbgb song, done like "Two Stories Down" for Gary's solo project. Richie did such a good job at replacing Applegate's vocal that Gary had Mario come in to add a second piano. Gary said to try a do a Roy Bitten type part and Mario said no but that he would do a David Sancious part. That's an inside Asbury Joke; since David invented that style of playing. (Although both of them were probably doing what their boss told them too.) Mario then brought in a friend from the shore scene, Tommy La Bello to play the sax. Al eventually added bongos over Gary's original bongos. Everything else is Gary as he was playing all the parts on the solo project. This was always called "On The Streets" and done at a really hectic pace. Gary changed the title so that anybody searching for Mitch Ryder might stumble into Clams.
To summarize this story; sometime in 2007 Rich and Gary began working in Gary's studio in the usual way. That ended up with "Absolution", "Unforgiven", "A Way You'll Never Be", and finally "Redemption Song". They had by now been joined by Mario. Then they dusted off a couple of year old solo projects of Gary's and added them, followed by "I'm Sorry" from 2003. In Spring of 2009, Dave and Brian joined the project and while Brian drifted away rather quickly; Dave worked on this and "THE PET CLAMS" rather extensively. (He also added his 12 to "Love Minus Zero/No Limit" for "GRAY ON GRAY" at this time). By autumn he too had drifted away, but Al Spero, AWOL for almost three decades showed up and helped finish the tracks. Around this time Richie set up his own recording studio and the final pieces were started there and finished at Applegate's. I'm leaving out the server meltdown in 2008 that forced Gary to recreate the original songs from pieces as all the individual instrumental tracks were lost. What a disaster that was. Much of the delay, (the record was more than half finished in early 2009) can be laid on the difficulty with the final mixes of "Redemption Song", "The Fall Of Rome", and "The Voices In My Head". But in listening I'd have to say that they finally got them right.
CREDITS (They are difficult to read on the album jacket)
All songs by Richard Gelbstein and Gary Applegate
except "Reoccurring Dream" by Anderson, Applegate, Buckelew, and Gelbstein
and "It's All True" Anderson, Applegate, Cicerello, and Gelbstein
and "Odd Man Out" by Anderson and Applegate
big fat pet clams from outer space
Richard Gelbstein, Gary Applegate, David Anderson, Mario Cicerello, Brian Buckelew, Alan Spero, and Tommy La Bello